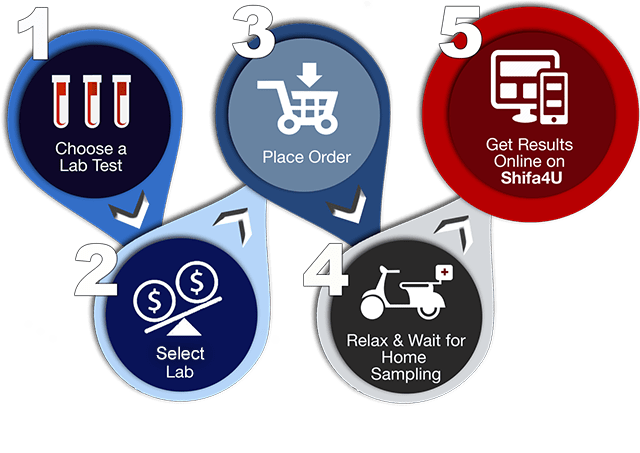 How to order lab test at Shifa4U?
Shifa4U has made ordering lab tests very easy with the added convenience of home sampling if desired . You can order in 3 simple ways
Simply find the required lab test as recommended by your physician by searching through the search bar or alphabetically, compare prices of the chosen test by different labs, and add it to cart.
Simply upload your Doctor's prescription by using our app and our customer service representative will call you to process the order .
Call us directly at

+92 42 111-748-748

to get assistance .
Once your order is placed , you will receive confirmation notification by email and text message (SMS). If you chose home sampling , the phlebotomist of your chosen lab will contact you for home sampling arrangement . Once your report is ready , we will notify you and you can access your report on Shifa4U portal under your account at any time
Affiliated Labs

Excel
Lab

Al-Razi
Healthcare

Al-Nasar
Lab
Labs Tests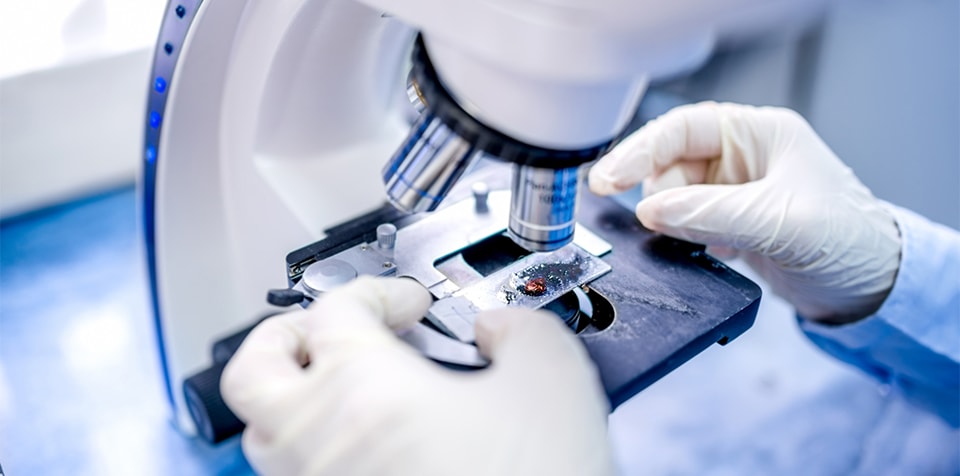 Ordering Lab Tests on Shifa4u online platform is as simple as 1-2-3. You simply choose the test, compare the prices of top labs, select the lab of your choice and click 'order'. Our phlebotomists, trained on highest US Pathology standards, will arrive at your doorstep shortly for home sampling. As soon as the results are ready, they will be dispatched to your home, as well as appear online in your account. All lab tests will be accompanied by diagnostic recommendations from expert physicians absolutely FREE, just like our home sampling and delivery services.
Labs Packages
Early detection of disease is the key for preventive cure as many diseases do not have specific symptoms at early stages. For the first time in Pakistan, Shifa4u offers lab packages developed by our panel of American Physicians based on American Healthcare model with focus on preventive healthcare, early disease detection and management.
Browse and select either annual health lab packages or symptoms based healthcare packages such as weight loss, arthritis etc. Upon online ordering, Shifa4u will provide home sampling service at your doorstep, and deliver the results with further basic diagnostic recommendations by our physicians. The packages not only offer excellent discounts, but the value added home sampling, diagnostic recommendations and delivery services are absolutely FREE by Shifa4u!
US Based Tests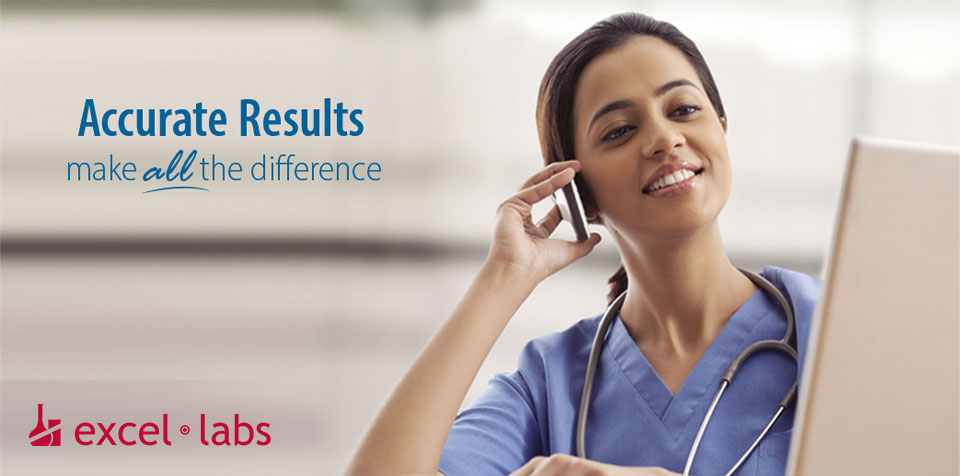 Laboratory Corporation of America Holdings (LabCorp), is one of the largest clinical laboratory networks in the world providing leading-edge medical laboratory tests.
220,000 clients of LabCorp worldwide include eminent hospitals and medical care organizations.
Under an arrangement with National Reference Lab, Dubai (managed by LabCorp USA), Excel Labs is now able to send tests to USA at affordable rates. A single price covers shipping, specialized containers, reporting and follow ups.
This combined operation offers a very broad testing menu at one location that includes routine tests as well as specialized tests such as DNA analysis, screening for fetal genetic anomalies and metabolic disorder screening of newborns.